Directions
The primary school Neues Tor is conveniently located. The following stops are nearby:
Stop at the Natural History Museum: U6; Tram M5, M8, M10

Stop Invalidenpark: Tram M5, M8, M10; Bus 120, 142, 147, 245, TXL

Stop U Oranienburger Tor: U6, Tram M1, M5, M8, M10, 12

Stop Robert-Koch-Platz: Bus 142, 245

Stop Philippstraße: Bus 142

Stop Charité Campus Mitte: Bus 147, TXL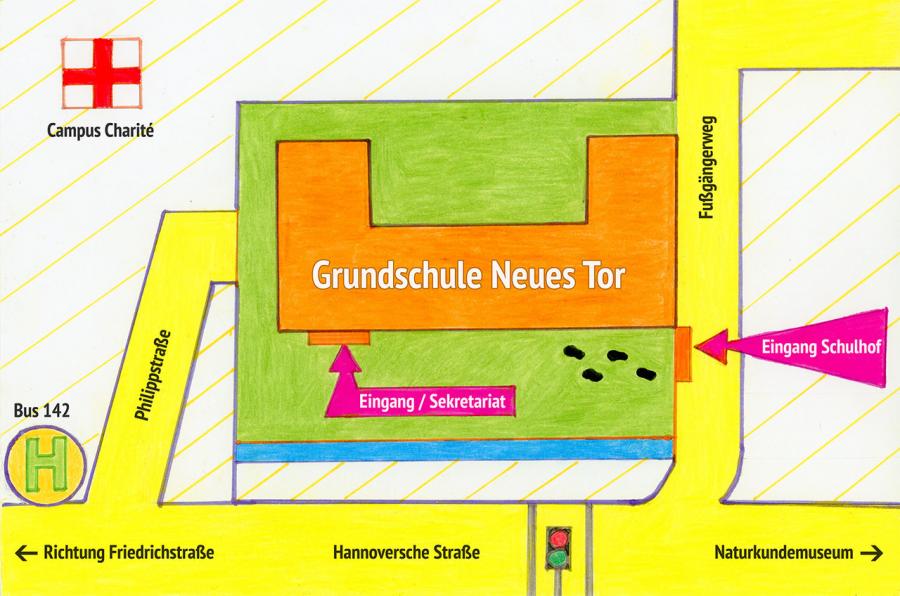 Klicken Sie hier, um die Inhalte von "google.com" anzuzeigen. Beim Aufruf gelten abweichende Datenschutzbestimmungen der Webseite "google.com"